Many friends ask me what products I use or what products I suggest.
I decided to put together a few blogs to show you what products I personally use and prefer. If you have any other questions, please ask! There will be more to come in the next few days.
ENJOY!


Foundation can be a tricky one for women.
If you have dry skin, I advise using foundation with moisture in it.
I use
Bobbie Brown Moisture Rich in Beige
.
Some others you might like are...
CHANEL: Vitalumeire (Medium to Full Coverage, Drier Skin)
Laura Mercier: Silk Creme Foundation (Full Coverage)
Lancome: Photogenic Lumessence (Beautiful finish!)
Bobbi Brown: Oil Free Compact (Oilier Skin)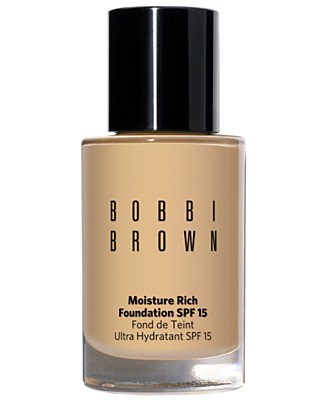 If you want little to no coverage, try
Laura Mercier Tinted Moisturizer
. If you are oily, go oil free. If you are normal to dry, use the regular with a little moisture in it. FANTASTIC Tinted Moisturizer.
The best mascara on the planet:
Cover Girl Lash Blast
. I get it in Very Black. There are always coupons in the paper or you can pick up 2 for $10 at stores like Target.
Always remember to throw away your mascara every 3 months.
I know it's painful, but just do it!
If you don't like a big brush on the end, I recommend CHANEL Initmitable or Lancome Definicils.
For Eyeliner, HANDS DOWN...
Bobbi Brown Gel Eyeliner
.
Do you have problems keeping your liner on?
You won't with this product! You have to use an
Ultra Fine Eye Liner Brush
for application.
The Gel Eyeliner comes in Various colors and finishes. Some sparkle and some are matte. My favorites are Black Ink, Black Mauve Shimmer Ink, and Chocolate Shimmer Ink.
SKIN CARE

You need to take care of your skin! Moisture is your best friend when it comes to aging, and STAY OUT OF THE SUN!

Good makeup starts with good skin. If your skin looks bad, your makeup will look bad.
For cleanser, I use
Bobbi Brown Lathering Tube Soap
. This foamy cleanser takes off any makeup you have on and is scented with coconut and apricot. You only need a pea-size amount for your entire face.
You should be extra careful with your eye area.
I always recommend an eye makeup remover.
I use
Bobbi Brown Instant Makeup Remover
or the CHANEL Eye makeup remover.
(Bobbi is a little cheaper and a tube should last about 5 months.)
I have worked with Bobbi Brown since November and I still have a few weeks left!

EYE CREAM

You should always use an eye cream around your eye area morning and night. The
Extra Eye Repair
is brand new with Bobbi Brown cosmetics, and it's FABULOUS!
$65.00

SERUM (Vitamin Enriched)

For a serum underneath my moisturizer, I use
Intensive Skin Supplement by Bobbie Brown
. One small drop is all you need.
It's a little piece of heaven in a bottle!
$65

MOISTURIZER
For a Daytime Moisturizer, I use
Hydrating Face Cream
by Bobbie Brown
. $50
You only need a pea-size amount for your whole face.
I put this over the Intensive Skin Supplement in the morning and use the
Bobbi Brown Overnight Cream
at night.
This product is incredible. The only issue I have with it is that there is no SPF. I use Neutrogena SPF 85 every day over this product. I don't lather it on...just a little touch over the Hydrating Face Cream.
For spot treatment for any unexpected zits that might pop up, try
Clinique Spot Healing Gel
. It's cheap and better than anything I have purchased at the drug store. TRY IT! You can use this product over makeup or at night time up to 3 times a day.

I hope you enjoyed my blog today! More to come soon!